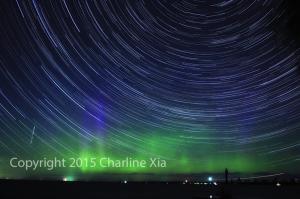 This workshop will teach you how to take great photos from sunset until the night sky is full of stars. The location is Lake Simcoe.

Date: August 14 and/or 15, 2015

Gear: DSLR camera or camera with high ISO (at least 6400), tripod, Optional Gear: Intervalometer if you wish to make star trails. Some camera has built-in intervalometer.

It is scheduled for two nights, but we may only run this workshop in one night if only one night is optimal.

Registrants are welcome to participate in either one night or two nights. You also have the option to stay overnight or drive home after midnight. The location is within a reasonable driving distance from GTO if you do not mind driving late at night.

What are you going to learn: Photographing sunset over Lake Simcoe, long exposure of smooth water with rocks, beach and pier, Crescent Moon settings, the Milky Way, Big Dipper, starry sky and star trails if you wish. I will teach you how to achieve...